Diagnostic cartridges for POC virus detection
Vaccination against SARS-CoV-2 viruses and widespread testing of infections are the only ways to recover from the Corona crisis and reclaim our normal lives. Vaccination and testing are best carried out in a supplemental mode and will probably be with us for some time.
Providing large enough test capacities is a major challenge. Large central labs can perform multiple tests in parallel very efficiently and cost-effectively. However, the whole testing process is logistically complex and takes a relatively long time (24-48 h). In the meantime, maybe other people have been infected. Or at the time the test was taken, the virus concentration was still too low for detection, but in the meantime the infection has become contagious. Until the result of the next periodic test is available, many additional people may have become infected.
Decentralized point-of-care (POC) testing at patient sites can provide test results under one hour, minimizing further spread of COVID-19. Antigen tests have a relatively simple layout of the fluidics, containing reagents to detect the virus and indicate the result via a color change at a specific position. However, the sensitivity of the antigen tests is limited, so that an early stage of infection with little virus concentration is not discovered reliably.
A better choice are fast tests that use the PCR method to amplify the viruses before analysis. They provide better sensitivity similar to the tests in central labs. The PCR fast tests require a more complex fluidic layout in the test cartridge and also a hardware unit, in which the test cartridge is placed for amplification and analysis.
The cartridges for POC tests are based on plastic containing the reagents for the analysis. Traditional joining methods for the plastic parts such as gluing, thermo-bonding or ultrasonic welding are unsuitable due to the risk of contamination, insufficient precision or too low speed. In comparison, laser welding of plastics offers clear advantages and is very well suited as a joining method for diagnostic test cartridges.
Turnkey S and Modula modules for integration are uniquely positioned to produce the full spectrum from simple test strips (lateral flow assays) to complex micro/macrofluidic cartridges reliably, quickly, precisely, and at a fraction of costs of the previously applied technologies.


Turnkey S and Modula offer

compact quickly ready-to-use solution

different configuration choices for contour or mask welding

welding area of 150x100 mm covering the vast majority of cartridge ranges

high precision across small densely packed fluid cartridge channels to larger layouts

rotary table as option to increase productivity (Turnkey S)

small footprint minimizing production space

integration option into highly optimized special machine (Modula)

Modula Assembly Inline very easily integrated in conveyer system or large rotary table


… ensuring

no contamination by adhesive or ultrasonic welding particles

no heat impact and vibrations on reagents

continuous uniform weld seam quality


... with unprecedented returns on investment

10x to 20x faster processing than traditional technologies (gluing, thermo-bonding)

low maintenance capex of air-cooled laser system compared to older generation with water cooling

cost savings up to 80% compared to traditionally applied technologies
Videos
Typical techniques for welding diagnostic cartridges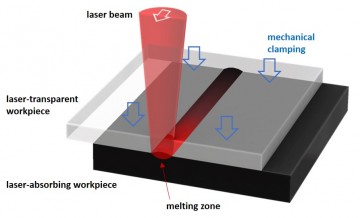 Contour welding of fluidic channels - for high speed with scanner optics.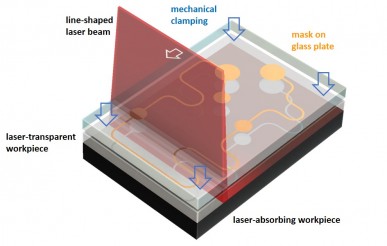 Mask welding with a line-shaped beam in one sweep.


Typical machines for welding diagnostic cartridges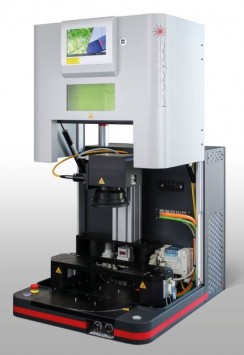 compact ready-to-use Turnkey S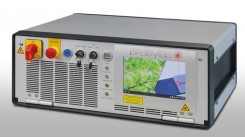 Modula laser unit for integration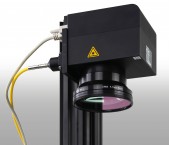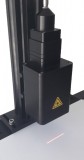 Scanner optics for fast beam movement in contour process and collimated line optics for mask welding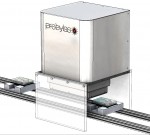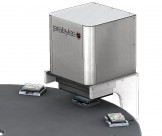 Modula Assembly Inline processing unit for easiest integration on conveyer system or large rotary table